Gremtek, French excellence in
protective solutions
GREMTEK offers a comprehensive range of solutions designed to protect cables, tubes, pipes, hoses, and other components.
Through our technical team's expertise and our ability to qualify our products in our laboratory, we are able to promptly and efficiently meet your protection needs in various industries such as Industry, Automotive, Railway, Military, Aerospace, Medical, and many others.
We take pride in being a trusted partner for numerous companies worldwide.
Our values
A team of committed professionals
Innovative and personalized solutions
Responsive and efficient customer service
From the requirement was born the difference!
Gremtek's protective solutions
We offer a wide range of protections that use different materials and technologies such as heat shrink products, extruded sleeves, expandable braided or woven sleeves, thermal sleeves, and reflective heat shield. These diverse options allow us to meet your needs:
Mechanical Protections: Protect against abrasion
Dielectric Protections: Electrical insulation sleeves
EMI Shielding Protections: Electromagnetic protection
Impact Protections: Impact absorption
Thermal Protections: Protects against heat radiant and fire
Cable or Harness Bundling: Cable assembly
Identification: Printing on different components
On-demand Services: Testing, printing, flattening, cutting, reconditioning, etc.
Prototyping of Custom Cables or Assemblies: Development upon request
Our R&D team offers you new solutions and innovations to closely meet your current and future needs. Our engineers are available to provide technical assistance and advice on the selection, installation, and use of our products. With our experience, we are confident in being able to offer you the best solution for your applications.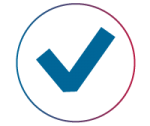 Service
Advice, Support, and Guidance throughout the entire development cycle of your project.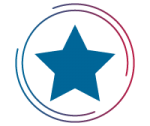 Quality
As a fundamental requirement of our company, the quality of our delivered products is guaranteed to meet your expectations.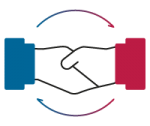 Partnership
Each project is a true collaboration between our teams.
Tell us about your experience with GREMTEK
Share your experience with us
21 September 2023
It's official, the new Gremtek website online! More complete, more corporate, more interactive and especially scalable!
1 June 2023
Dear GREMTEK customers, We would like to inform you that there are significant changes regarding our products. Some of the current references are becoming obsolete. Technology is rapidly evolving, and we must continuously adapt to
[…]
1 June 2023
Clearance Sale All our prices are EXWExceptional minimum order: 150 euros For any questions contact your sales contact or commercial@gremtek.com See Clearance Sale
Need more information ? Do not hesitate to contact us
---